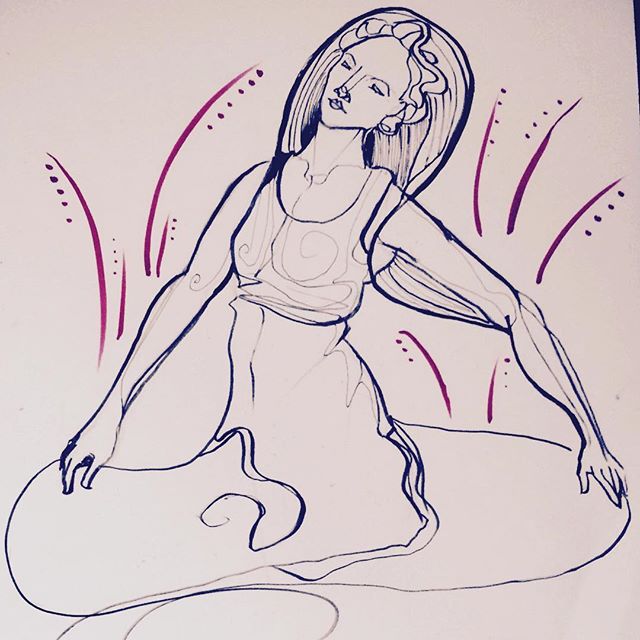 Let the journey begin!
The first time I started with my idea was in the Basel Art Museum. I love to be there! I took my pencil and my drawing paper with me and after I was wandering around I sat down in front of a very impressive picture called "Blick in die Unendlichkeit" from Ferdinand Hodler. It is huge! To be specific: 446 x 895 cm.
So I examined this master piece and began to draw. Then, a little girl came beside me, very curious what I´m doing. She looked at my picture and I turned it for her, so she had a better look at it. As she seemed to be very interested in my picture, I gave it to her. She went back to her parents and apparently was very proud of my drawing. Her parents made a foto from her and my picture in her hands with the master piece of Ferdinand Hodler in the background.
"This was the moment I realized, that I have done something good!"
She later came backe to me and mumbled a quite "Thank you!" and ran back to her parents. I had a really warm feeling inside.
So NoArt was born. I made a new picture and I left it on the seat, with the Title "Die 6. Tänzerin" (it is the picture in the title). Hopefully someone found it!